2013-2014 Undergraduate College Catalog
This seal represents the four core values of Manhattanville's rich tradition.
The book symbolizes academic excellence and a respect for intellectual inquiry. The sun signifies enlightenment, development of the whole person – mind, body, and spirit – in an atmosphere of responsible freedom. The star is a sign of Manhattanville's quest to build a nurturing, caring community, founded on mutual respect and personal accountability. The mountain represents our challenge to our students to make the world a better place through responsible social action. Finally, the crossroad connecting the four values is an emblem of the paths that meet at Manhattanville to bring together students and faculty from all parts of the world.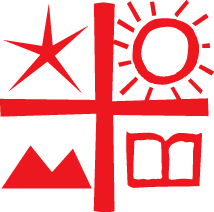 Important Notice: Catalog Revisions
Manhattanville College reserves the right, because of changing conditions, to make modifications of any nature in the academic programs and requirements of the College without notice. Tuition and fees set forth in this publication are similarly subject to change by Manhattanville College. The College regrets any inconvenience this may cause.
The responsibility for compliance with the regulations in each Academic Catalog rests entirely with the student. The Catalog is not a contract, and nothing in this Catalog can be construed as the basis for a contractual claim. The curricular requirements in this Catalog apply to those students matriculated in the 2013-2014 academic year. This Catalog reflects policies, fees, curricula, and other information as of October 2013.
Last modified: October 2013